Here are some links to web pages designed for kids, regardless of your age.


Younger Kids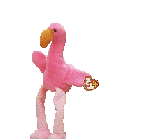 Beanie Babies-Check out this site. It ain't flashy, but with 1.2 billion hits, it sure is popular. See what all the hoopla is about.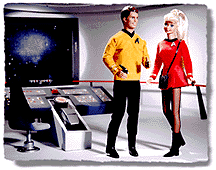 Barbie-"Jim, I'm doing all I can. But I'm a doll--not a doctor!!"
LegoMania-Here's the Legoman about to throw his computer keyboard on the floor. He's been hard at work editing audio for the Christmas special, but his computer just crashed for the fourth time today. It's too bad Lego doesn't make digital audio workstations.
Hot Wheels


Car Crazy Kids
Rolls-Royce-The official RROC page
Rolls-Royce-The Carrington's Page, also very cool and informative
Mercedes-Benz-The new stuff, including the Motor Trend "Truck of the Year"
Ferrari-Enthusiast's Page, lots of pictures
Ferrari-The Official Web Site (click on the British flag for English text)
Porsche-The Official Web Site, check out the Boxster


Web Heads
Macromedia-Make sure to download Shockwave and check out the Shockzone
Webmonkey-lots of good info on creating web sites.
Web Stars
Pro Tools|24 "Mix Suite" | Philosophy | Clients | About 3D | Testimonials | Pictures | Discography
Editorials | Audio Clips | Cool Web Sites | Studio Tips | Kids Stuff | Contact Us
"Ask 3D" Message Board | Shareware | Guestbook | FYI | Studio Comedy
3D Audio's WebStore | Current Work | Home | SEARCH this site
Contact Lynn Fuston at 3D Audio at 615-591-3433 or go3daudio@aol.com

As water reflects a face, so a man's heart reflects the man. Proverbs 27:19
updated 12:00AM CST on 1.14.2002
*All writing and content is Copyright 2002 by 3D Audio Inc.